15 Sexy Selfies of Hot Girls (You'll Crave to See Nude)
Today, we're sharing 15 sexy selfies with the hottest girls you'll find online.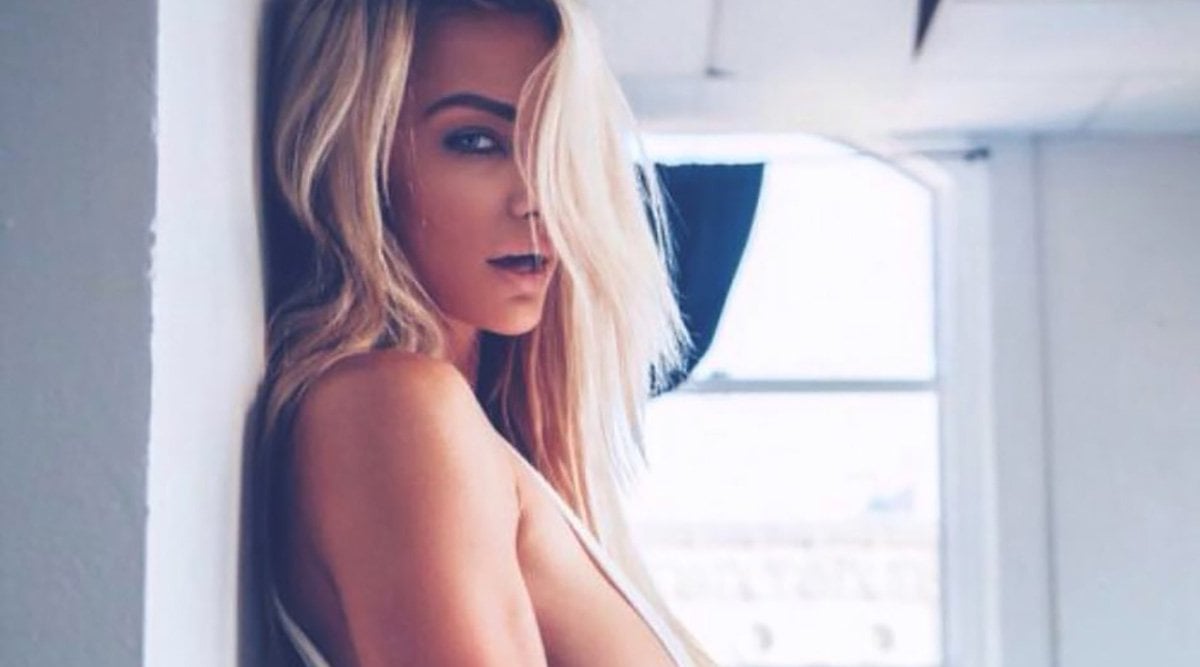 Take note, you're going to crave seeing these women nude. – Because our team only selected the most beautiful babes in risqué poses or clothing!
---
---
"Every jaw-dropping picture includes a source to each model's Instagram page." said a Flirtlu staff member. "In fact, there's an entire collection of hot selfies on their social media profiles!"
---
1. Alexis Ren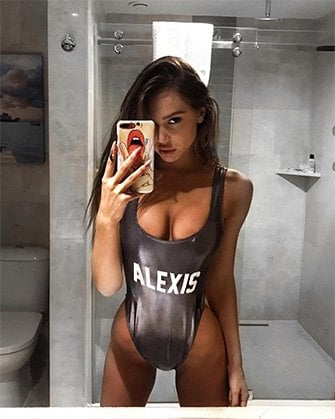 Alexis Ren is a gorgeous young woman whose ambitions carried her to stardom. Initially, she got popular through modeling and had roles in music videos. Since then, this sexy chick earned millions of fans!
With one look at how hot those pictures are, you'll have no question as to why she's attained celebrity status. Although it's a shame you won't find nudes of Alexis, there are many risque photos available.
So we'll have to use our imaginations!
---
2. Amber Fields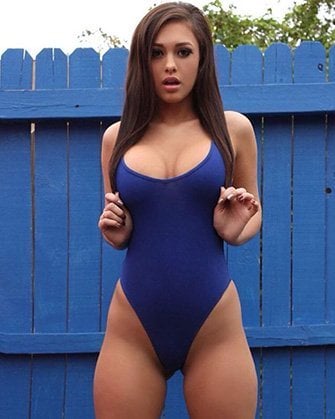 Amber Fields is a professional model who'll stun you from pure beauty. When not posing in bikinis or laying on race cars, you can find her listening to trap music or DJing in night clubs.
Check out Amber's Instagram because it's filled with hot selfies like the one above!
---
3. Viki Odintcova
Viki Odintcova might be the sexiest woman from Saint Petersburg ever. With such a stunning female figure, it really wouldn't be too surprising!
Over years of modeling, she's appeared on the cover of Playboy magazine. Additionally, this babe even does photo shoots alongside wild animals like elephants.
Gaze at Viki's alluring selfie then see her social media for more!
---
4. Galina Dub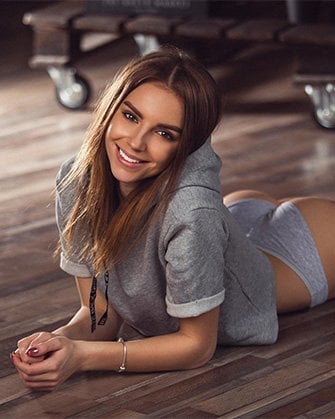 Galina Dub has an enticing, thin body with a naturally warm smile to match. All her pictures give off an 'everyday' feel while also containing a touch of sexiness.
Some photos are so captivating, yet still clean that you can't help but crave seeing Galina nude!
---
5. Laurence Bédard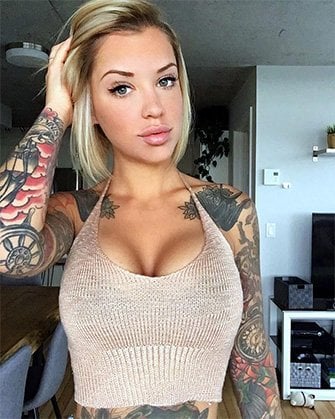 Laurence Bédard is an essential addition to our list of hot selfies. And this busty babe has a thin waist, which only makes you wonder what she looks like topless.
That tattooed body is so elegant, then those luscious lips make it even better. Unfortunately, she's married to an army veteran who you wouldn't mess with.
But you can always fantasize about seeing Laurence Bédard nude!
---
6. Alice Matos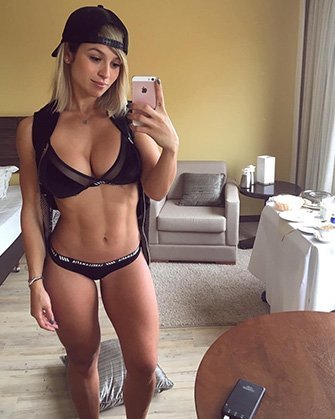 Alice Matos is a former athlete who has risen to glory on more than one occasion. Nowadays, she models, runs a company, and regularly shares hot photos online.
So follow this goddess to keep up with all her fitness selfie goodness!
---
7. Valérie Cossette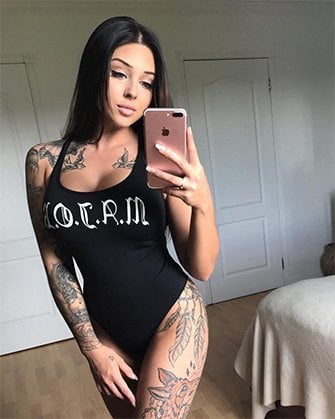 Valérie Cossette is a star in the making with lots of new people discovering this curvy chick lately. And it's no surprise because her unique look will leave you breathless.
Thankfully, she posts new provocative selfies daily to keep fans satisfied. Then while you're bound to see more of Valérie, there probably won't be any leaked nudes anytime soon.
However, we can all keep dreaming that'll happen someday!
---
8. Julianne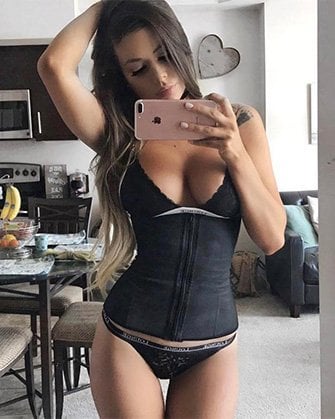 Julianne (a.k.a. Juli.Annee) has an erotic petite figure that's absolutely alluring.
Some of her most sexy selfies are in ravishing lace lingerie, tight leather, and even a few femdom outfits. If you're lucky, fans might see a nude picture or two on Julianne's private premium Snapchat.
But to access these, she does require a paid subscription, which seems worth it.
---
9. Amanda Elise Lee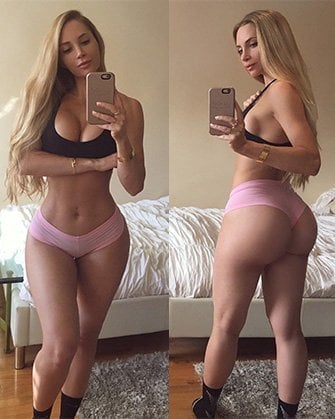 Amanda Elise Lee is an attractive woman with what may be the biggest booty you've ever seen.
Those thick curves are so nice, she has fans who daydream of seeing her bare-naked appearance. For a wide variety of first-class babe photos, check out Amanda's social media profiles.
You'll browse through her selfies with your jaw on the floor once seeing how many hot pictures there are!
---
10. Rosanna Arkle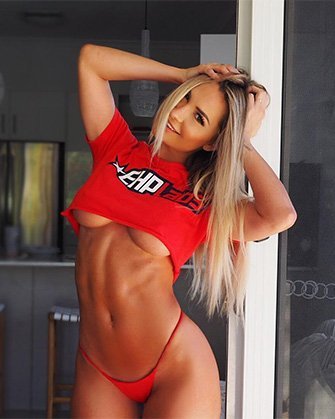 Rosanna Arkle is an Australian beauty who constantly shares sexy selfies. Every day fans will see at least 1 or 2 uploads of new stunning photos through Instagram.
Whether it's at home or during a photo shoot, Rosanna always looks magnificent.
---
11. Sofia Jamora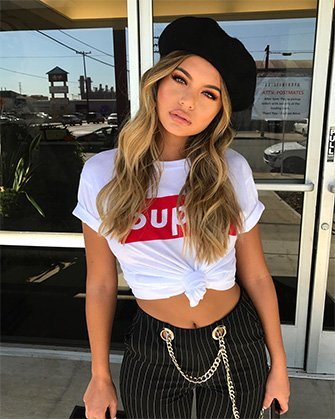 Sofia Jamora is a party girl who loves traveling for a modeling career. By using makeup, she unveils many new appearances in selfies which make her seem exotic.
Genuinely, this is one cosmetic queen that we'd all love to see naked!
---
12. Sommer Ray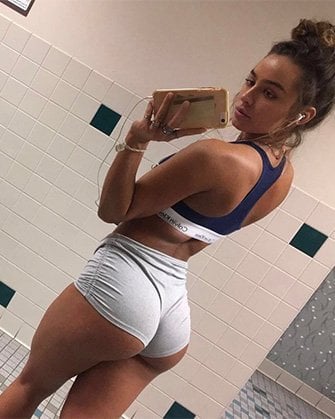 Sommer Ray (pronounced as 'Summer') has the largest following on our list with 20+ million fans! Typically, you'd find her hanging out with YouTube stars, working out at the gym, or doing modeling gigs.
Nevertheless, we guarantee Sommer Ray takes enough seductive selfies to share.
---
13. Anllela Sagra
Anllela Sagra is a fitness babe from Colombia whose so hot you can't look away. And this shredded chick proudly shows off those muscles with plenty of sexy selfies.
Do you crave seeing every inch of Miss Sagra's amazing body? – Then the closest thing to nudes will be a revealing shower picture in a tiny towel.
---
14. Nicky Gile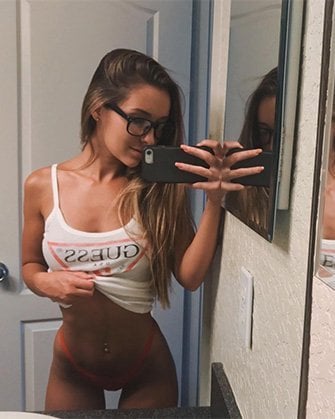 Nicky Gile has an appearance which makes you question how it's possible to be cute and sexy at the same time. In fact, that adorable look and slim figure gives off a "Girl Next Door" vibe who you could never really get with.
Short women can pack some serious hotness into their tiny frames. – And Nicky Gile is a perfect example!
---
15. Niece Waidhofer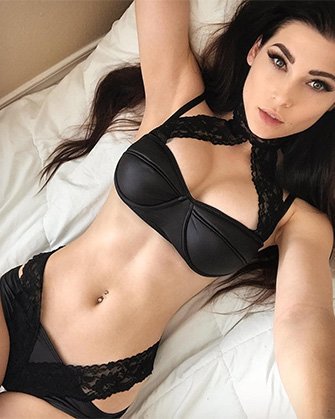 Niece Waidhofer has the smallest following here, but chance are that won't last for long!
With ravishing looks like hers, people are bound to start flocking soon enough. Truthfully, this lingerie babe is definitely the sexiest girl we've featured thus far.
So do you want to see Niece Waidhofer nude? – Well then, keep reading for the next best thing.
---
After viewing all these attractive girls…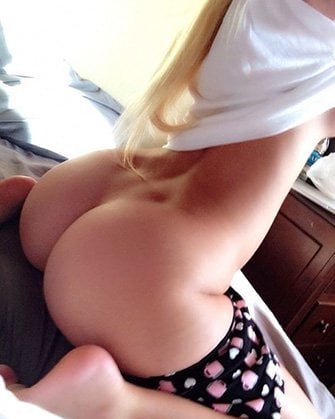 You've probably noticed how they're almost teasing you with their hotness. – For example, showing as much skin as possible while not being completely nude. Seriously, it's understandable that you're full of lust now.
So watch free HD videos of Naked Girls to receive the satisfaction you deserve!
---
For a daily dose of hot babes, now check out the 10 Best Sexy Selfie Twitters!
---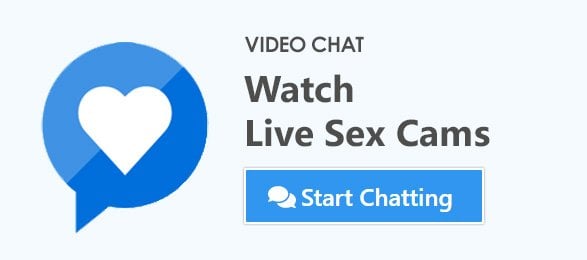 ---